Three First-Hand Accounts of Hypnotism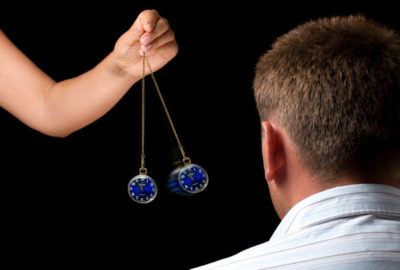 When you first hear the word hypnosis, you may think of a stage magician putting people to sleep and clucking like a chicken or maybe even a charlatan on a street corner spouting irrational claims of curing cancer. Whatever you picture when you think about hypnosis, it's probably wrong.
Hypnosis is a state of mind that we all naturally possess. It is a concentrated state of awareness or deep concentration if you will. Hypnosis is not going to sleep, despite what the name suggests. (Hypno in Greek means sleep.) One of the fathers of modern hypnosis, a Scottish surgeon James Braid coined the term "hypnosis" but later tried to retract it because it was misleading. He understood that it has nothing to do with sleep.
Historically, hypnosis was studied by such clever minds as Sigmund Freud, Albert Einstein, and Thomas Edison and is used today by every branch of the military, professional athletes, and politicians and was approved by the American Medical Association in the 1950s.
It's important to know that hypnosis isn't being controlled or going "under" anything. It is simply using the power of your own mind to make changes in your everyday behavior, attitudes, and habits. Today, people go to see a hypnotist for such concerns as weight loss, smoking cessation, breaking bad habits, overcoming the fear of needles, driving or flying.
Want to put hypnosis to the test? Here are some first-hand accounts of people who have undergone hypnosis with life-changing results:
The first story is about Ginny, a Burbank mom of three.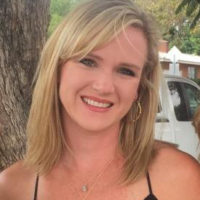 "I originally came to hypnosis because I was generally unhappy and stressed. I was constantly sad, fearful, anxious and those emotions carried into my relationships.  Hypnosis helped me break free from all of the negative emotions that were tying me down and helped me learn to sleep without prescription meds for the first time in years. I always feel immediately relaxed and rejuvenated as soon as I get there and especially after I leave.  My family and friends have noticed a change in me.  My husband thinks I am very "cool" and much more laid back now. I don't stress at all anymore-really at all! I am so very grateful."
The second story is about Kelly, a new mom in the Sherman Oaks area of Los Angeles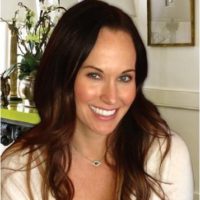 "I have to say, I was not extremely confident going in that this would really help me quit smoking but I was sick and tired of the constant battle in my mind. I know how bad it is for my health (and beauty) and I'm a new mommy that did not want to be a gross smoking mommy. I started with a consultation where the hypnotist explained the process and assured me how much easier it would be that I probably imagined. She was absolutely right! Whatever she did to re-organize my thoughts worked and I have been smoke-free ever since minus one slip that reassured me that I am grossed out by the act and finished for good. I highly recommend it and I'm thinking of seeing her for another issue as I'm told it could work for other things too."
And our third story comes from Sally a mom of four in Burbank: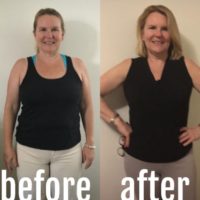 "I'm an Independent Consultant with Arbonne International and I love the Arbonne detox. I've done it several times and I lose weight on it but what ends up happening is that I'll lose weight, I'll do great, I'll eat clean and a month or two later I was back in the same place. It wasn't until we had a death in the family that I realized I was eating to make myself feel better. It was really frustrating. But as soon as I started the hypnosis I stopped thinking about sweets or craving anything. Or if I had a bad day I didn't feel like I had to go get an ice cream cone to feel better. Now it doesn't even enter my mind. So I'm really happy. I've lost about 25 lbs and I'm so glad I came to see my hypnotist."
Many of us can relate to these women who were struggling before they found hypnosis. Does this sound like you? If so, here is how you start your journey. First, contact your local hypnotist. You should make sure they will see you in person for a free consultation first, not just over the phone. When you meet with them, they should be making sure that hypnosis is the right thing for you, not trying to sell you their services or pushing their own agenda. You should feel as comfortable as talking to a trusted friend so the sessions will go as smoothly as possible. They should be able to show you plenty of client success stories that they themselves have helped, no phony stock photos. You should feel educated by and also challenged by your hypnotist to help you get the tools you need to shift your perspective. They should also be well connected to other professionals in your area to refer you if hypnosis is not the right solution for you. And finally, the cost should be right in line with other weight loss or smoking cessation programs you may have looked into already.
Choosing a solution that works for you is vital. There are a lot of options out there to help you with your particular needs. Effectiveness and results are what matter most when making your decision. But doing nothing is not an option at all.
Kellie Lupe-Smith is a Certified Consulting Hypnotist and owner of Burbank Hypnosis. Her mission is to help those who suffer from stress, weight issues, smoking and breaking bad habits so they can live the life they deserve. She is a member of The Master Hypnotist Society, National Guild of Hypnotists, Board member of Burbank Kiwanis Club where she helps raise money for various charities in Burbank.
Kellie has been featured in The Tolucan Times, WE Magazine for Women and Channel 13's Alan's Best Buys. She is a recurring guest on Alayna's Beauty Talk & More on LA Talk Live and featured guest on The Interesting Hour Podcast. She is also the creator of Hypno Yoga®, highlighted in LA Yoga Magazine. She holds certifications in Advanced Hypnosis, Neurolinguistic Programming, Yoga Philosophy, Anatomy and Mindfulness Meditation. With her unique skillset she helps her clients get dramatic results, more confidence, release beliefs that hold them back so they can find real happiness and balance in their lives. She is currently accepting new clients for hypnosis and offers a free screening to determine if hypnosis is right for you.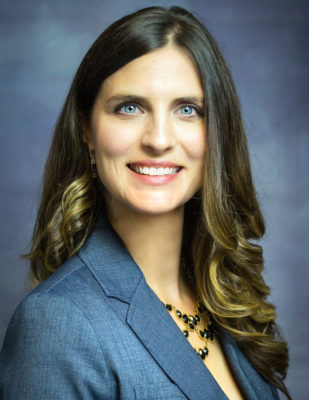 Her contact information is [email protected] (818) 850-8099
The previous stories are true stories of client success with hypnosis. None of these individuals have been paid or compensated in any way. Results are atypical as hypnosis success varies based on a person's attitudes, behaviors and their commitment to using the skills taught in the hypnosis program.