Welcome to Burbank Hypnosis!
Virtual Hypnosis available for your busy schedule.
We truly are glad you're here and are committed to helping you achieve your goals.
Featured Success Story

Virtual Weight Loss Sessions
I've lost 65 pounds with hypnosis! The only joy in my life was food. Jeans were uncomfortable, tight-fitting clothes were really uncomfortable. Walking around all day was very hard for me to do. It was painful. This really has changed my life. That daily struggle with food just isn't there anymore. That's what hypnosis is all about, it becomes automatic. This has been so easy and so freeing. I definitely recommend this. You're worth the time and energy. This is going to be the best investment you ever make in your life and it comes with a guarantee! If it worked for me it can work for anybody. – Katie H. Interpreter
Weight Loss
Diets don't work. Take control of your health and life.
Stress Relief
Increase confidence, sleep better and break free from negative emotions.
Smoking Cessation
Free yourself from the bondage of cigarettes. It's your time for a fresh start.
How you can transform your life through hypnosis.
Have you experienced frustration, lack of confidence, or feel out of control? Have you tried and failed over and over and wondered if it can ever get better? Repeating the same action over and over again expecting a different result is the definition of insanity.
So why do so many people still do it?
The solution starts within the mind
Hypnosis was recognized by the American Medical Association in 1958 and can be your best solution to making changes that stick. Your first step is to attend a free hypnosis screening at our center to see if you can be accepted as a client.
We create programs that effectively help you to overcome life-long bad habits so you can live the life you deserve. And we offer a written service guarantee.
With hypnotherapy, we help people just like you to live life with less stress so you can enjoy your life, your family, your work and your personal time much more.
Shift from self-sabotage and self-loathing to believing in yourself again, change limiting beliefs, begin to trust yourself and enjoy who you are.
Gain a new perspective and new tools to be able to reach your and goals and live the life of your dreams.
As Seen and Heard on….
See if you can be accepted as a client
Can hypnosis really help you lose weight?
Losing weight is a primary goal for many Americans. "How to lose weight fast" is a popular search term. Fads and gimmicks promise a lot but for many, they don't deliver. Why? Ultimately it comes down to a person's dedication, beliefs (conscious or unconscious) and habits.
A negative self-image or false assumptions one holds can never really be addressed outwardly—this is something that can only come from within. Hypnotherapy for weight loss works by helping your mind to focus on your goals, by reinforcing positive thoughts and helping to eliminate negative thoughts, beliefs or habits which are counterproductive to your goals.
Many people just like you seek hypnotherapy to aid them not only in weight reduction but with other healthy-living goals like smoking cessation, to reduce stress or to deal with fears such as fear of flying and boost confidence.
Breaking the cycle
Being overweight is not only detrimental to physical health but it reinforces a negative self-image. Many people eat because of stress or to find comfort, but it's short-lived and doesn't address any true issues. And, if this practice continues, it only makes the problem worse and the negative cycle continues.
For those whose goal is losing weight, hypnosis can be a powerful aid in changing the way you think and the choices you make. There is no magic wand, but with positive reinforcement, proper diet choices and exercise you can really live the life you want to live.
The negative mindset that prevented you in the past from making these choices can give way to allow an outcome of better health, a better self-image and happier you!
Weight loss hypnosis has worked for many and we want to help you achieve your goal. If you've tried and failed in the past, why not contact us for a free screening? A better, healthier life awaits you. Call us today!
Affiliations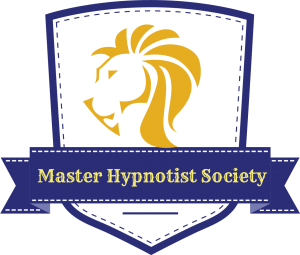 More results and success stories from our clients
Twenty-three years of smoking addiction is gone thanks to Burbank Hypnosis! – Julie H., North Hollywood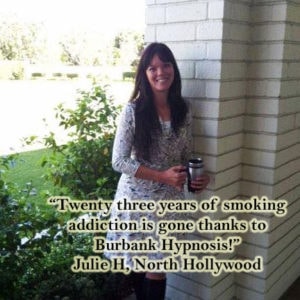 I've lost 65 lbs with hypnosis! This really has changed my life. – Katie H., Weight loss hypnosis client in Los Angeles
address
303 North Glenoaks Blvd. Suite 200
Burbank, CA 91502