Ginny:
"I originally came because I was generally unhappy and stressed. I was constantly sad, fearful, anxious and those emotions carried into my relationships.  Kellie helped me break free from all of the negative emotions that were tying me down and helped me learn to sleep without prescription meds for the first time in years. Kellie is so calm and compassionate and I always feel immediately relaxed and rejuvenated as soon as I get there and especially after I leave.  My family and friends have noticed a change in me.  My husband thinks I am very "cool" and much more laid back now. I don't stress at all anymore-really at all! I am so very grateful."
Chuck:
"I have been travelling around the Pacific Northwest, exposed to some of the finest bacon in the land and I haven't the slightest inclination to even smell it let alone eat it. I just wanted to say thank you."
Pam:
Max:
Alice:
Rebecca:
Laurie:
~~~~~~~~~~~~~~~~~~~~~
Suzanne:

I came to Studio City Hypnosis to relieve stress. Before hypnosis I was incredibly stressed and worried, to the point that I would come home from work and not want to even be with my kids. I had previously tried relieving stress with meditation, yoga and exercise and it worked for a little while, but then I got stuck in the same rut again.
I considered going to Studio City Hypnosis so I came to the free consultation. Everything was explained fully and I didn't feel pressure so I decided to try it. Within a few days, my behaviors had changed. It was fast and easy, and it took some effort to choose wisely when I realized my choices dictated my anxiety and panic.
I am happier and calmer. I also have seen glimmers of hope for a life that I choose, rather than being beaten down by anxiety and stress. Since my hypnosis sessions, I have not had a panic attack and my anxiety attacks are almost non-existent.  Being in control is being in a peaceful state of mind. It's about knowing that I can be the person I want to be. It's about having a choice to live my life as a conscious participant.
I have had a lot of comments from people saying I look more relaxed. Another friend told me that something seemed really different, and asked if I had lost weight.
I am proud of myself for addressing what I needed to address and making these changes has absolutely made me a better parent. I feel it was a smart investment and I would recommend Studio City Hypnosis to anyone who wants to relieve stress and improve their life.
Suzanne
Mother of three
Studio City, CA
~~~~~~~~~~~~~~~~~~~~~~~~~~~~~
Mary:
"I visited Burbank Hypnosis specifically for help with my fear of flying, which I have had for my entire adult life. While my fear of flying didn't stop me from flying, it definitely affected my ability to enjoy travel in a pretty significant way. The anxiety would start a couple of days before the flight and continue until we landed. On our honeymoon trip my husband suggested to (pleaded with!) me that I look into different ways to address it. I inquired with a psychologist who referred me to Studio City Hypnosis, and I set up an appointment. And I'm so glad I did, it was great!
This was my first experience with hypnosis, and Kellie did a great job of explaining the process to me so I felt really comfortable with everything from the beginning. I now have new tools for relaxing pre and post flight, as well as during the flight itself. I also learned some of the root causes for my fear, and have been able to address those as well. And what's more, I've found that the relaxation has carried over into my everyday life. In general, I feel more relaxed and centered, and when I don't, I know I have a couple of tools in my back pocket ready to go anytime and anywhere. My experience with hypnosis was that it wasn't like a magic wand was waved over me, but rather a way to inquire deep within and access new parts of myself that I wasn't aware of before. I now have an ability to be aware of my thoughts, even when I'm in fear, and know that I have a choice about whether or not I want to be fearful. This is huge for me, to be able to step outside of the fear enough to get a handle on it. I have never been able to do this before. I have taken one flight since my sessions and I can say it was definitely successful. My fear was reduced, even during turbulence. And my husband noticed a difference in me too!
I'm so glad that I found Studio City Hypnosis and would definitely recommend Kellie to anyone looking to find new tools to deal with stress or fear. It was a great experience overall for me!"
Mary
Los Angeles, CA
~~~~~~~~~~~~~~~~~~~~~~~~~~~
Racquel:
~~~~~~~~~~~~~~~~~~~~~~~~~~~
Danny:
"I've been practicing yoga since early 2003. With the practice I thought I had learned enough to deal with issues such as everyday stress, anxiety and day to day issues that all of us have in our lives.
But for the past couple of years I have been overwhelmed with issues that have built up over time which I was not able to handle. I allowed these issues to cause me more stress and depression then I have ever had. Even with my yoga practice I was not able to level out.
Then I asked one of my yoga teachers, Kellie Smith, if she thought hypnosis could help. I knew she was a certified hypnotist and had her own business. She is terrific. She was able to give me the tools I need to work on the issues with which I have been dealing. She is personable, energetic and very positive. With her help I have made great progress and will continue to do so.
I highly recommend Kellie as a hypnotist as well as a yoga teacher. I highly recommend her business, Studio City Hypnosis, to anyone who has any personal issues in which they feel trapped. She will show you there is a light at the end of the tunnel and it's not a train coming at you."
Daniel Belsky
Burbank, CA
~~~~~~~~~~~~~~~~~~~~~~~~~~~~~
Steve: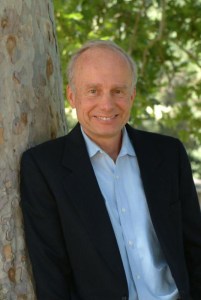 I had considered going to Studio City Hypnosis for about a month.  I decided to go because I've been through hypnosis before and I know how powerful it can be and I got a really good vibe from Kellie as a person.  You don't want to put yourself in the hands of someone you don't feel comfortable with.  Also, back when I was married we went through some marriage counseling, the counseling was okay but hypnosis gets to the root of things and it works faster so that's why I chose Studio City Hypnosis.
 It was a very positive and beautiful space, it had a great feeling to it and was professional and personal at the same time.
 I was very impressed by the free consultation.  Kellie was able to narrow down the issues and knew how to treat or attack them.  Her intuition showed through coupled with her experience and training.
 It was a powerful session and my response to the work we did was much deeper and more profound and emotional than what I expected.  I was able to connect with memories in a way I didn't think I would have been able to. What impressed me the most was my emotional reaction, how it brought stuff up. Talking about things that were brought to the surface and getting it out, helped to clear it out and move some of it along.  The session was incredible.  When you experience something that deep and that emotional, you know it's going have benefits and it's going to affect you.
 There's been a big development since the session.  Apparently it opened something up in me, it's hard to measure the results for sure but I'm dating again.  It's someone I have known for a while.  Prior to the session I had a conflict about dating.  She must have seen something different in me after the session because she reached out to me.
 I would definitely recommend Studio City Hypnosis to anyone who wants to improve their life.
 Steve Rush
Owner of Rush Quality Environments
Sherman Oaks, CA
~~~~~~~~~~~~~~~~~~~~~~~~~~~~~~~~
Antonie:

"I came to Studio City Hypnosis, because I had been addicted to chocolate for several years and couldn't get it under control no matter what I tried.  My eating habits were very unhealthy as I would eat a huge amount of sweets and then not eat anything else for the entire day or even the next, because I didn't want to gain weight.  I started suffering from insomnia, because of the caffeine and became less social as I didn't want to eat in company.  On top of it all came that I was ashamed of my problem and that many people didn't take it seriously, because it was "just chocolate".  
Before I came to Kellie, I had tried many different things.  I had worked with a life coach, I tried keeping a journal about it, so I could find out why I needed it and informed myself about healthier ways to eat, but nothing really worked.  I had heard that hypnosis could help with addictions, but it took me a long time before I finally decided to give it a try.  Now, I'm so glad I did!  
Kellie is very warm and supportive and quickly got to the bottom of my problem.  Since our first session I haven't touched a single piece of chocolate and don't even crave it.  Even better, I started making much healthier choices in general, have become more social again and feel better about myself.  
I'm so happy with my results and I warmly recommend Kellie to anyone seeking help to make important life changes."
Antonie Geuking
Actress
Studio City, CA
~~~~~~~~~~~~~~~~~~~~~~~~~~~~~~~~
Call today for your FREE screening: (818) 850-8099
2321 West Olive Avenue, Suite D, Burbank, CA 91506
If you are looking for Hypnosis and NLP for best results you have come to the right place. People suffer and worried that they will never have a better brain or a better body because most people believe their unconscious minds control their habits and behaviors, and well they do…but they don't have to. You can transform your life through hypnosis and mindfulness will come more naturally to you. With Hypnotherapy from Burbank Hypnosis, you can get control of your life and emotions. Your sessions are guided by the best Hypnotherapist in Burbank to get you the results you need.