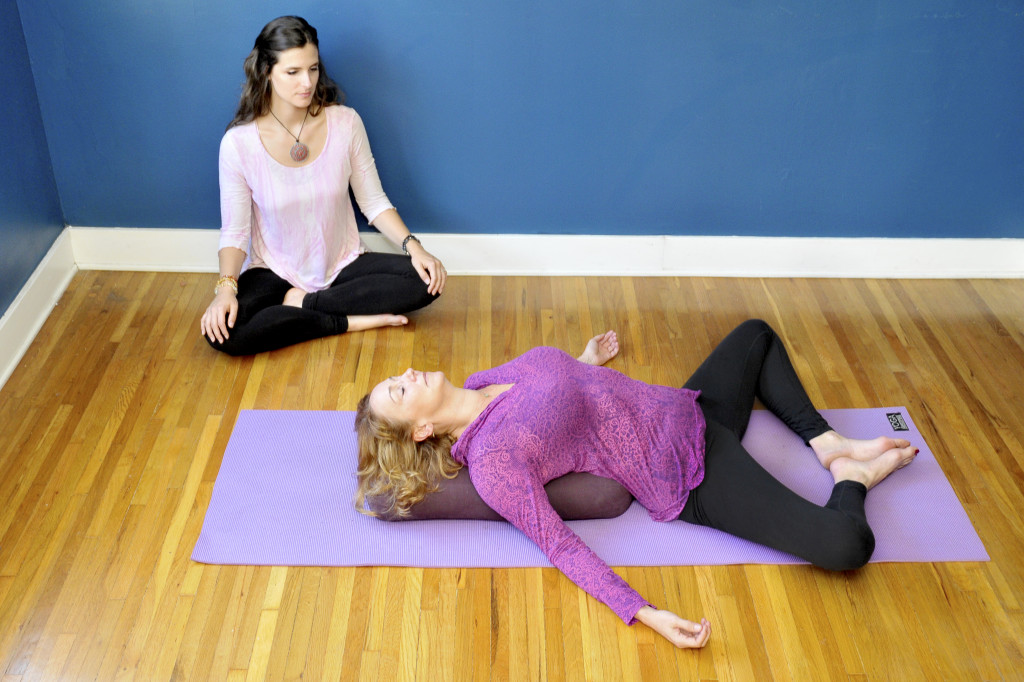 Hypno Yoga® as featured in LA Yoga Magazine!
View issue here
Hypno Yoga® combines the therapeutic practice of yoga with hypnosis, a state of concentrated awareness where one is more open to change.
Workshops for various themes are available and can be customized for your group. Some examples are:
Confidence: Boost your confidence and be authentically YOU! Whatever life brings us, whatever ups and downs, we need the confidence to become the person we are called to be in the world. Align mind and spirit and discover your true self again.
Stress Relief: Looking for bliss but instead finding bleh?  If you've had trouble sleeping, a lack of energy, stomach aches, headaches, anxiety, restlessness you may have excess stress in your life.  Get swept away by relaxation and experience profound transformation.
Health Boost: Delve into the deepest levels of your mind and transform old patterns into vibrant health! If you're struggling with, over-eating, sugar cravings, chronic pain or overall feeling sluggish this workshop is perfect for you.  Discover new ways of living with more energy and vitality.
Getting Your Goals: Get motivated! This workshop will give you the support you need to stick with your intentions and reach your goals.  Old habits have a sneaky way of reinserting themselves into our best laid plans.  Discover new ways to access you're your own mental strength and be the person you were meant to be!
Self-Love: "To love oneself is the beginning of a lifelong romance." ~Oscar Wilde. We all know the better you take care of yourself, the more you have to give to others and the world. Receive the support you need to prioritize yourself again.
Praise for Hypno Yoga®
"Hi Kellie — 
I was in your Hypno Yoga workshop on Friday night…But I just had to let you know about my day after taking your class. I'm a runner and I'm training for my 2nd LA Marathon. I was scheduled to run 17 miles the morning after your workshop. I ended up doing a little more than 17, and I did it at a faster pace than I've ever run. I felt so good afterward I could have kept going. Part of the goals I was thinking about during your workshop was becoming a better athlete. I did a lot of other things to prep for the long run on Saturday, but I found that your class gave me the mindset to go out and conquer. Just had to say thank you, and I can't wait for your next workshop. ~Stacey"
"I just have to tell you your class was so amazing, thank you so much. I'm a recovering alcoholic and have been struggling a bit lately but your class made everything so clear in my head. It made me accept and love my true self." ~J.
Weekly Public Yoga Classes:
at Yoga Blend in Burbank, CA
Tuesdays and Thursdays  | Gentle Yoga | 11:30am-12:45pm
Private and group classes available.  If you are interested in hosting a Hypno Yoga® event with a group of 5 or more, contact kellie@burbankhypnosis.com or call (818) 850-8099 for more details.